Belinda Carlisle
Friday, October 21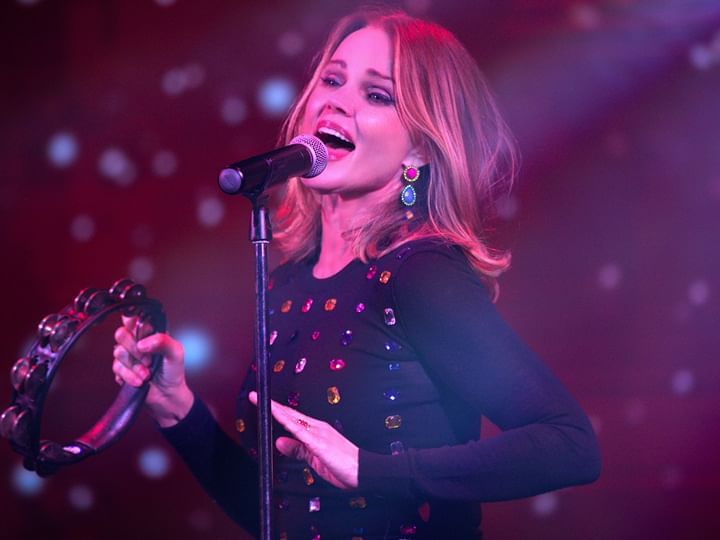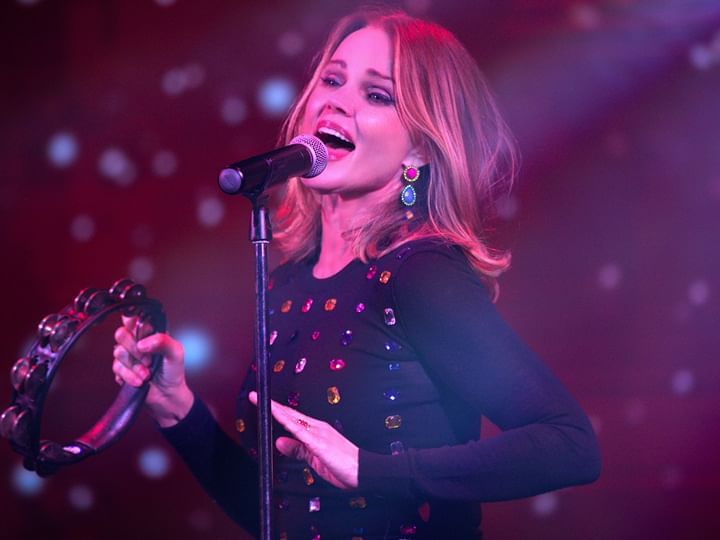 Tickets will only be available for purchase online through TICKETMASTER.COM.
Venue: Grand Ballroom
Times: Doors 6:30pm | Show 8pm
Tickets:
Sections 1 – 3: $78
Sections 4 – 6: $58
Sections 7 – 9: $43
Ticket prices exclude all taxes and fees.
---------------------------------------------------------------------------------------------------------------------------------
About Belinda Carlisle: Belinda Carlisle is one of those rare talents who continues to remain relevant after nearly four decades in the business. The gifted and glamorous singer-songwriter has indelibly touched the hearts of pop fans around the world with her unique blend of gutsy vocals, emotively charged melodies and picturesque lyrics.
With an internationally acclaimed recording catalog and countless tours, the woman who began her career as co-founder and lead vocalist of groundbreaking all-female new wave/rock band The Go-Go's has amassed worldwide sales in excess of 15 million albums and singles.
When the Go-Go's went their separate ways in 1985 after three game-changing LP's Belinda started a solo career based on musical individuality and authenticity. She quickly released Belinda in 1986 and scored an out-of-the-box hit, "Mad About You" that rocketed to #3 on the US pop charts.
Heaven on Earth, Carlisle's second album, was undoubtedly the catalyst in transforming her from a successful artist with a loyal following to a household name. The album's first single, "Heaven Is a Place on Earth," climbed the top ten. The first of more than twenty top-charting global singles from five Carlisle albums reaching gold, platinum and multi-platinum sales marks.
The Grammy-nominated "Heaven Is a Place on Earth" was followed in 1988 by "I Get Weak" and "Circle in the Sand," which put Belinda-mania into full effect. The next year, she upped the ante with the Runaway Horses album and world tour. Six intercontinentally impactful singles, including "Leave a Light On", "La Luna," and "Summer Rain," kept her on the charts into early 1991, and she wasted no time entering the studio once again for the eclectic follow-up, Live Your Life Be Free.
Belinda took creative control of her fifth solo disc, 1993's Real. She served as co-producer and cowriter for over half of the album, which simmered with punk-driven undertones that informed her musical beginnings in the late '70s while still remaining boldly modern—as evidenced by the top-20 UK hit, "Big Scary Animal." She expanded her solo horizons with the 1996 release of A Woman and A Man. The song selection showcased her vocal command in a variety of musical contexts via singles such as the sultry and soulful "Love in the Key of C" and the pensive West Coast Pop ballad "California."
With Carlisle's string of hits coming to the attention of a new generation, she is poised to retain her position as a prime purveyor of timeless pop music.
All sales are final, no refunds or exchanges. Ages 6 and up allowed, those under 16 years of age must be accompanied by an adult. The Nugget Casino Resort is not responsible for third party ticket sales. Will Call tickets may only be picked up by purchasing party. Valid photo identification required. Prior to entry all guests may be subject to a physical screening. Purses and handbags will be subject to search. Any prohibited items will not be allowed inside. Prohibited items include weapons of any kind, bags larger than 15"x11"x6", outside food & beverages, computers/electronics tablets, containers of any kind, including cans, bottles, flasks, etc. The Nugget Casino Resort is not responsible for the actions of the artist or any contents of the show. Subject to change or cancellation. Management reserves all rights.